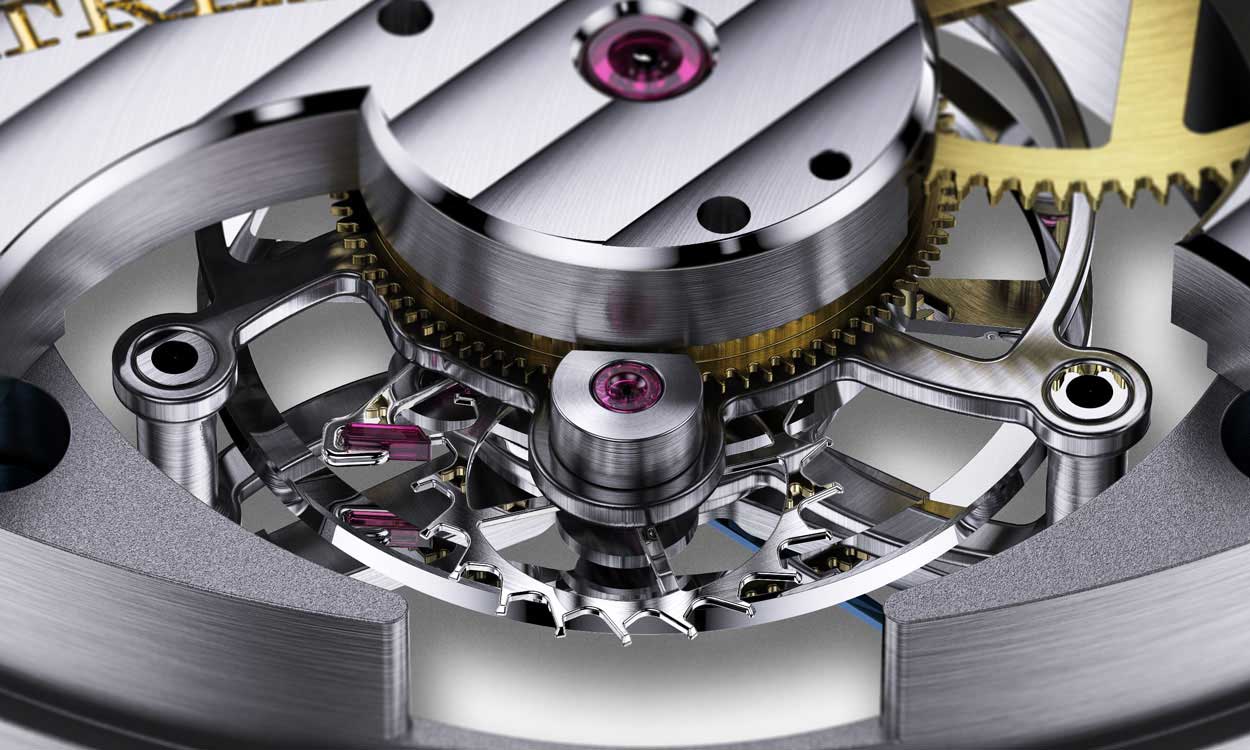 Hand Finishes of the Patria PA-130 Movement.
TRADITIONAL SWISS WATCHMAKING VALUES
Patria Watch Co believes in upholding the key principles of Swiss watchmaking; traditions that have been proudly passed down for generations and that have characterised Swiss watches above all others. Patria watches don't have any unfinished metallic surfaces, inside or out. Surfaces are finished either with polishing, côtes de Geneve, perlage, bead blasting, linear brushing, radial brushing or snail brushing.

Blue steel parts are authentically heat-treated to give the distinctive cobalt blue colour and only genuine Swiss SuperLuminova is used for low light visibility components. Sapphire crystals are coated inside with anti-reflective coating to give the feeling of there being no crystal at all. Patria movements are finished with rhodium, which is one of the rarest metals on earth and gives a brilliantly bright finish.
The history of Patria is a fascinating one that has resulted in iconic, beautiful and historically significant watches. The design language of Patria is one that adapted to the battlefield at the turn of the 19th century: Big, bold numerals that glow in low light, elegant cathedral hands, brilliant white or deep black glossy lacquer dial and an oversized crown are all characteristics that represent the spirit of Patria. New Patria watches are designed to inherit the DNA of their ancestors so that they can carry forth the legacy of the brand.
In place of the radioactive radium that was originally used for the numerals, Patria now uses genuine Swiss GL Old Radium SuperLuminova which has no radiation.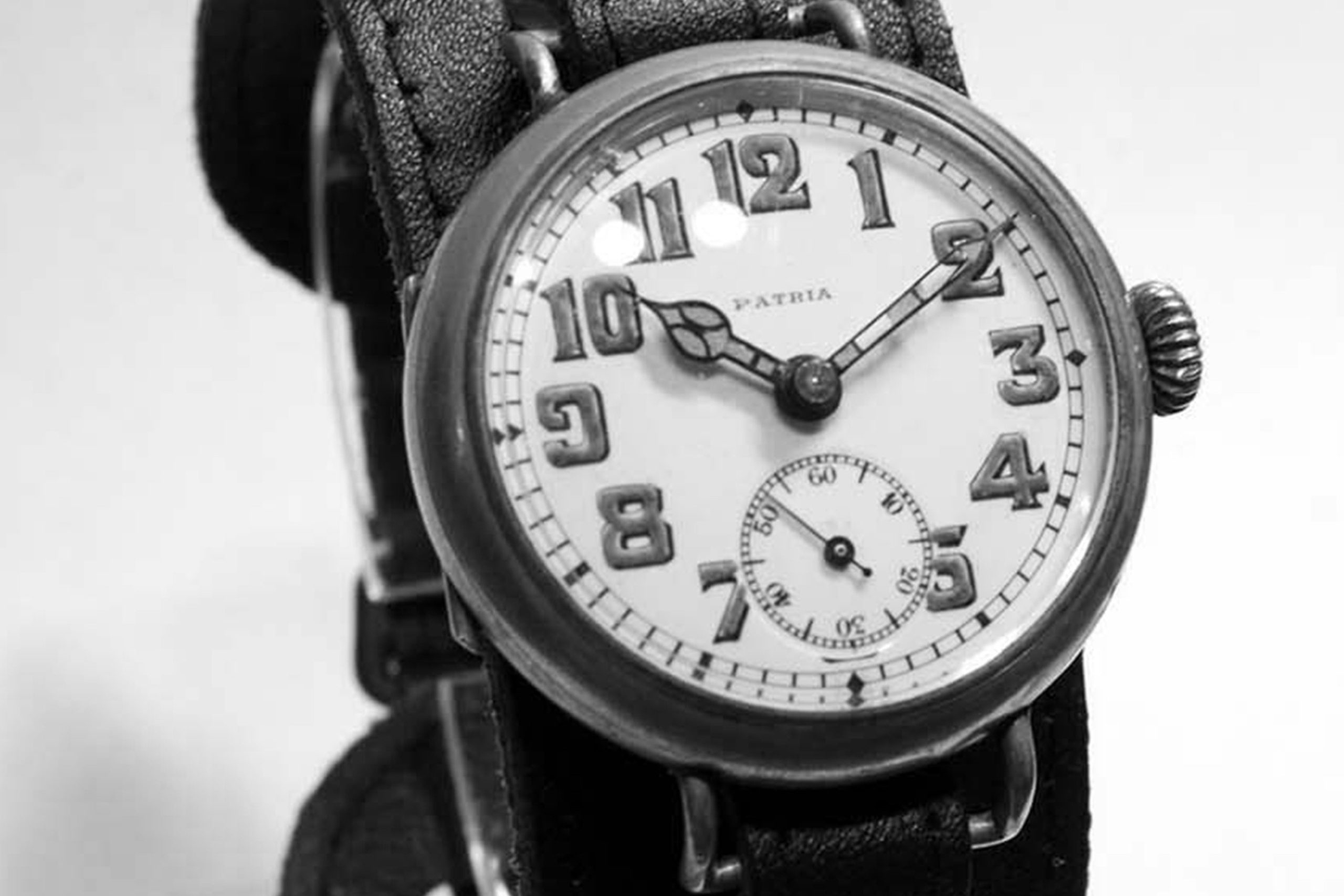 An original Patria Trench Watch from Circa 1900.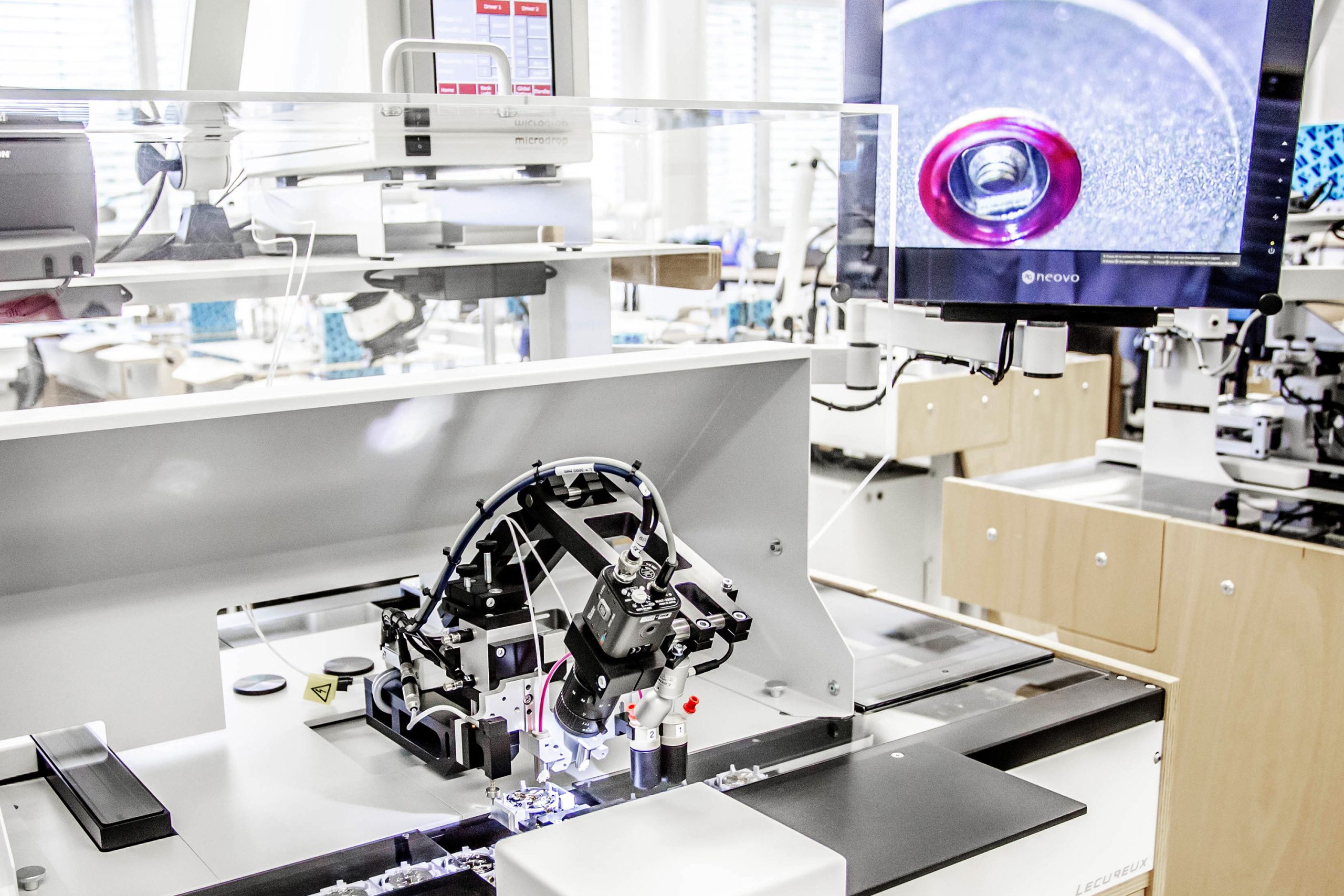 Computer-controlled machine applying oil to the jewels of the Patria PA-16.
Patria watches are assembled by hand in Bienne, Switzerland where they are tested for timekeeping accuracy, resistance to magnetic fields and water resistance. We are so confident in the reliability of our watches, we offer a 5 year international warranty with all our watches. You can wear your Patria watch day in, day out and rest assured it will keep on performing.