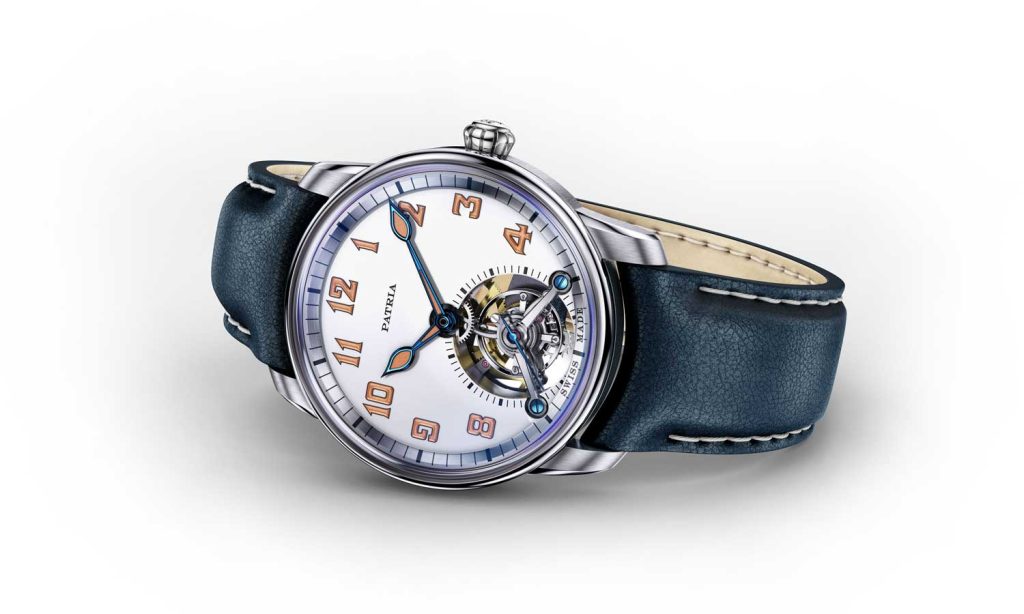 DISCOVER THE PATRIA BRIGADIER TOURBILLON SUBSCRIPTION EDITION
Experience the epitome of Swiss craftmanship with the Patria Brigadier Tourbillon Subscription Edition. This meticulously hand-crafted timepiece exudes a timeless retro charm and boasts a hand-finished proprietary movement. Each movement features hand finished Anglage by world renowned, master finisher Philippe Narbel. The gravity defying Swiss Tourbillon heart is a mesmerising complication, commended by watch collectors around the world as a pinnacle of horological engineering.
BRIGADIER TOURBILLON SUBSCRIPTION EDITION
HISTORY OF ONE OF THE WORLD'S FIRST WRISTWATCH BRANDS
Louis Brandt & Frère founded Patria Watch Co in 1892 to explore the newly emerging wristwatch market which at the time was dominated by pocket watches; wristwatches became an essential tool for soldiers on the battlefield and in the trenches.
Find out about the history of Patria and how we became pioneers of the wristwatch.